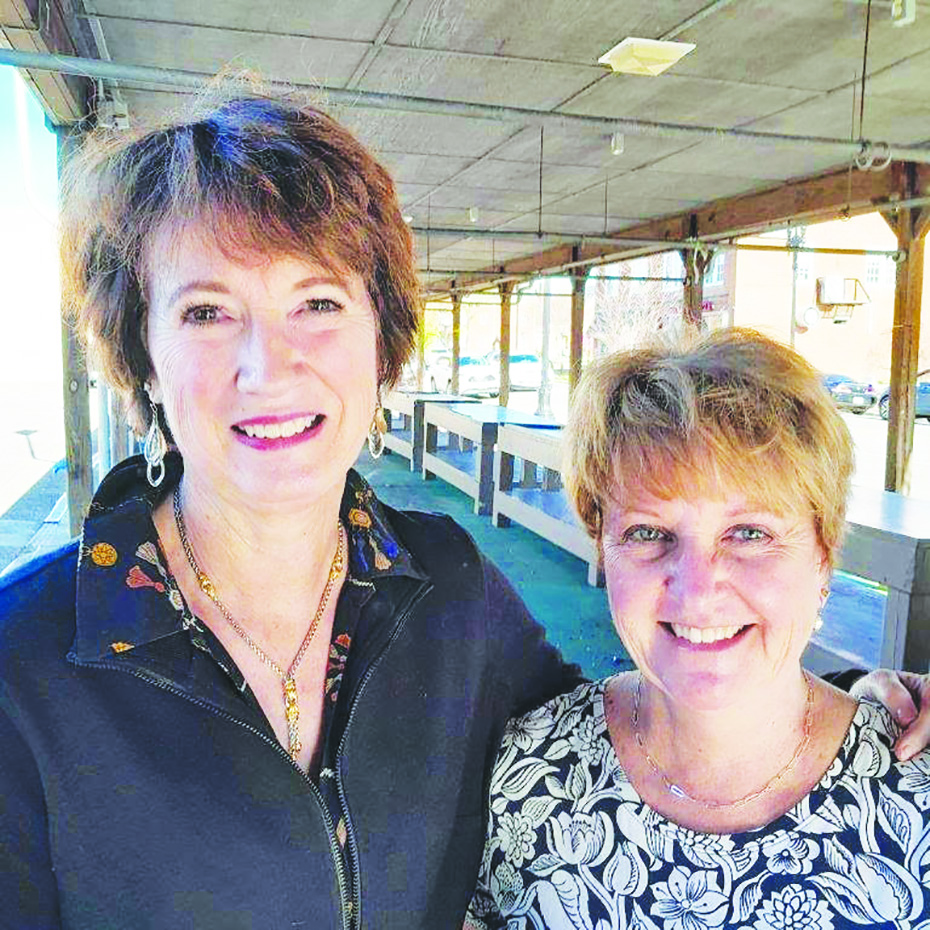 Meg Hibbert
Contributing writer
Volunteers Sally Southard and Sara Bell are looking for a few enthusiastic walkers to join them. About 250, to be exact. The walkers will get pledges and take part in the Juvenile Diabetes Research Foundation Greater Blue Ridge One Walk on April 16 at Salem Memorial Ballpark.
"JDRF is the leading non-profit global organization whose mission is to find the cure for Type One Diabetes (T1D) and lessen the burden for those of us living with this dreadful disease," Southard said.
"Our local Greater Blue Ridge market of the Mid-Atlantic Chapter of JDRF walk at the Salem Civic Center and Salem Memorial Baseball Stadium, home of the Salem Red Sox, and a gala held in the fall are the two fund-raising events we have to fund research to find the cure for T1D," said Southard. 
She was diagnosed with diabetes when she was 10, 50 years ago. Bell's son, Christopher, who now lives in Colorado, found out he had diabetes two years ago, when he was 25.
"Our walk committee is volunteer-led and together with an amazing T1D community, sponsors and individuals, hope to raise $60,000 for T1D research at our walk this year. More than 80 cents of every dollar raised goes directly to research to better treat, prevent and cure T1D and its complications," Southard added.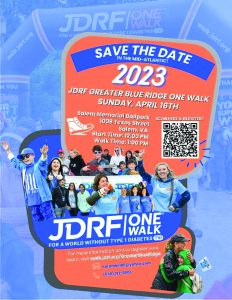 She said volunteers are trying to educate the public about T1D, which has increased greatly since COVID, and get the T1D community back together in person again since the pandemic.
Bell said, "The walk is a fun way to get people with T1D and their families together for a worthy cause. There will be 1, 2, and 3 mile walk routes around the Salem Baseball Stadium, Salem Civic Center and Roanoke College's Elizabeth Campus."
McFadden and Friends will provide live musical entertainment.
There will be a Kids Corner of activities as well as tables of information about T1D and the devices used in its treatment.
The Salem Red Sox will have food and beverages available for purchase at their concession stands, the two volunteers said.. 
Red Sox mascots Mugsie and Diesel will be available at the photo booth. Drawings will be held for prizes.
All the money raised goes to research, said Southard, who has been in a number of diabetes research trials at the University of Virginia where diabetes research is being done.
In fact, Southard was the first person in the world to push the "Control IQ" on a tandem pump. "It works with Bluetooth and a continuous glucose monitor," she explained. "When my blood sugar goes high, the pump gives me more glucose. It makes me not have to think about my diabetes any more."
People may register to be a walker or a team captain in the walk at walk.jdrf.org/greaterblueridge. Walkers can register the day of the walk, but online, Southard said.