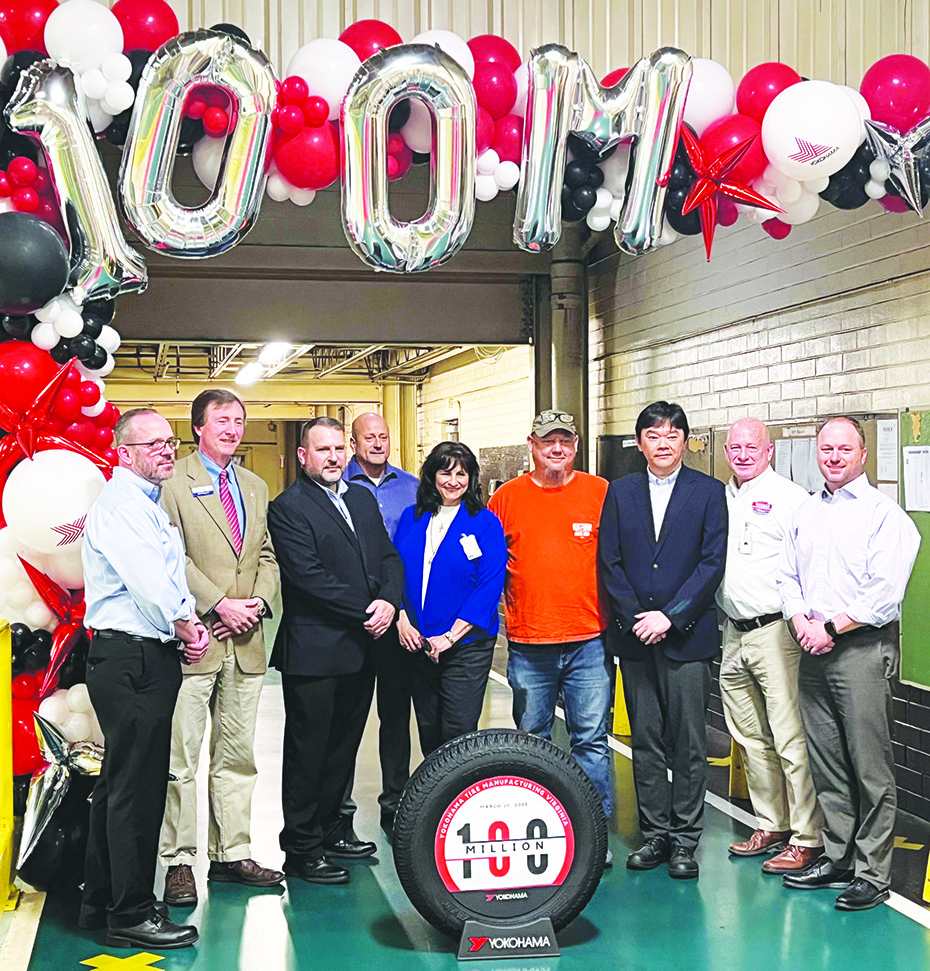 Aila Boyd
aboyd@mainstreetnewspapers.com 
Yokohama Tire Manufacturing Virginia celebrated a milestone last Friday after its 100 millionth Yokohama tire rolled off the line at its Salem plant. 
The 100th millionth tire was a GEOLANDAR A/T G015. Adam Bruce, vice president of manufacturing and plant operations, explained during a ceremony that the tire rolled off the line the day before. 
"This is something we didn't do when we produced our 80 millionth tire back in 2015, so this is a nice occasion for us to celebrate," he said. "We would have never been able to accomplish this if it wasn't for all of the great people we have here."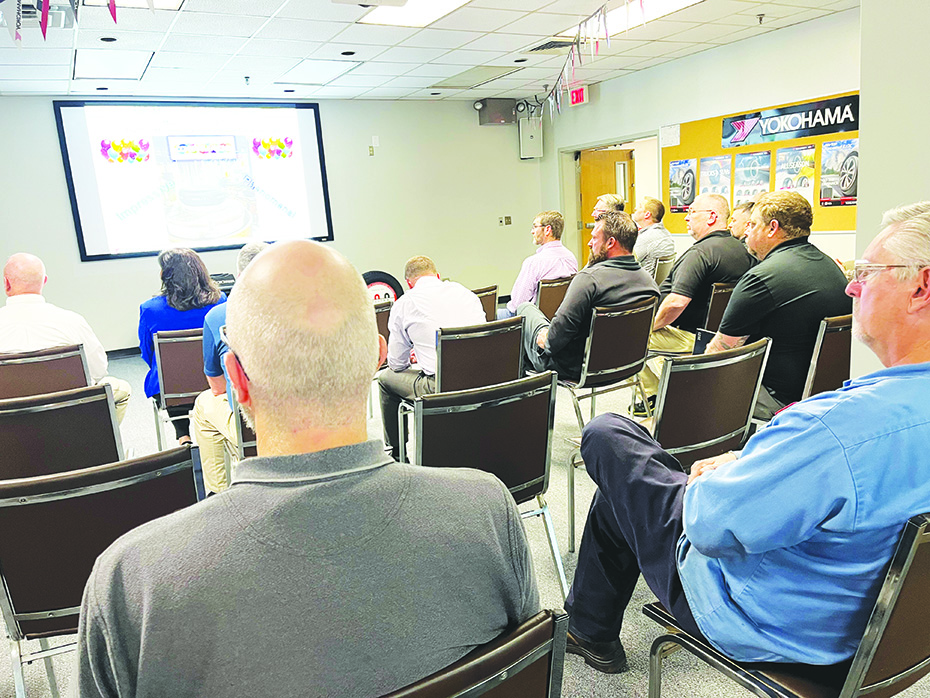 Plant managers said they've been counting down to the 100 millionth tire since 2019. Bruce said he's looking forward to seeing the next 200 million tires produced at the plant.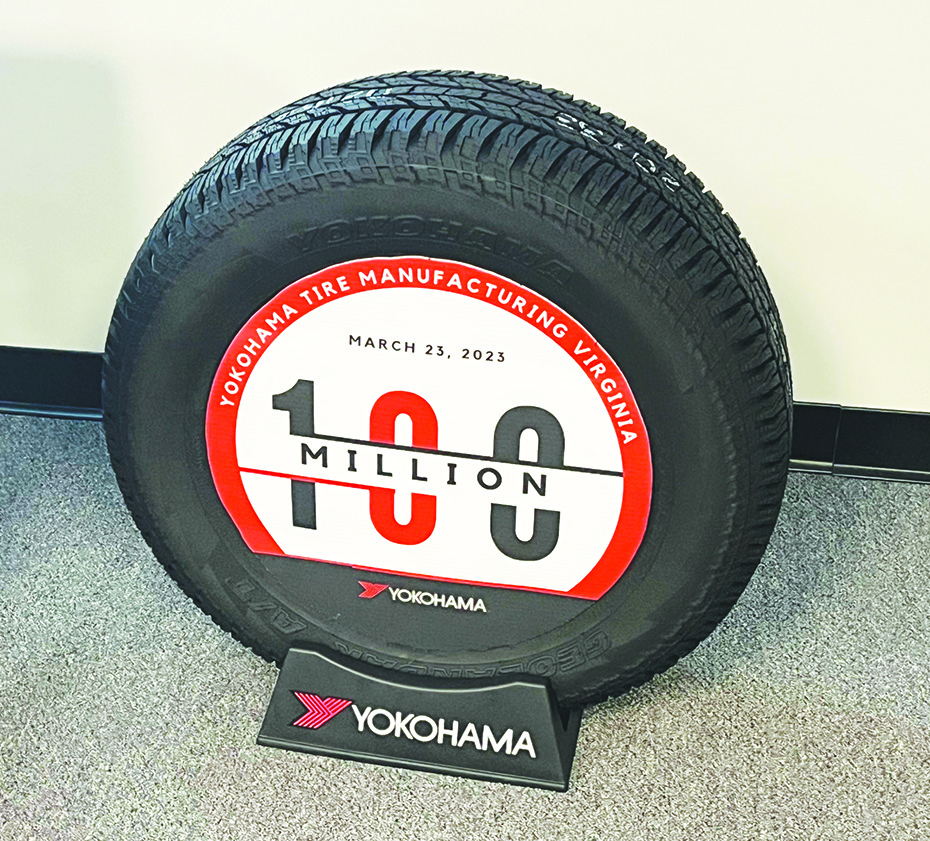 "I'd like to express my sincere gratitude and congratulations to YTMV on behalf of the entire company for this amazing achievement," Jeff Barna, president of Yokohama Corporation of North America, said. "The first Yokohama-branded tire was produced at YTMV in 1990 and since that time, Yokohama has grown dramatically here in the U.S. Such a feat would not have been possible without the local production from Salem, Virginia."
Officials from the City of Salem, including Mayor Renee Turk, were on hand for the celebration. She spoke briefly during the ceremony. "You guys and what you've done in remaining with this company and working with this company is the reason why they are where they are today," she said to the employees. "To Yokohama, we appreciate the partnership that we have with you as a business in our community." 
Yokohama began manufacturing tires in the U.S. in 1989, when it acquired Mohawk Rubber Company's plant in Salem. It has since been renamed to YTMV and has been renovated and expanded. 
YTMV, which currently employs 632 people, produces passenger car and light truck tires, including products from Yokohama's famously rugged on- and off-road GEOLANDAR line and the fuel-efficient AVID family. Tires made exclusively at YTMV include the comfy/quiet-riding AVID Ascend LX and AVID Touring-S.
Bruce explained that all the tires produced at the plant are distributed domestically. 
YTMV's Salem plant occupies 57 acres, including 1,250,000 square-feet of production facility and 39,881 square-feet of office space.