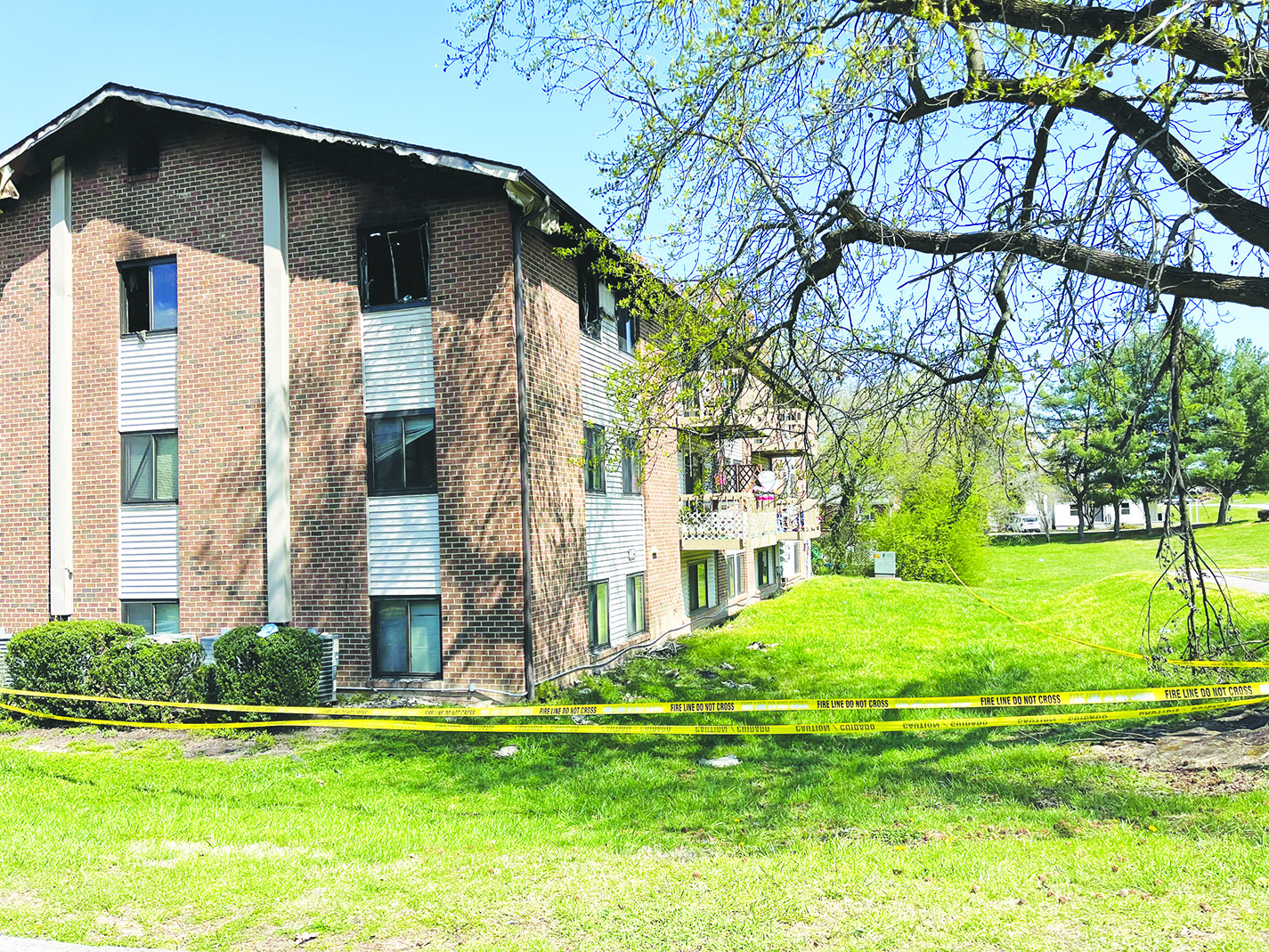 Aila Boyd
aboyd@mainstreetnewspapers.com
A Monday morning apartment fire at 108 Otter Avenue in Salem has displaced 32 residents. 
According to the Salem Fire & EMS Department, the fire was called in at approximately 8:51 a.m. "Firefighters could see smoke from several blocks away as the approached the complex, but they were able to quickly knock down the structure fire and all occupants made it out of the building safely," a department news release noted. 
Approximately 20 residents were evacuated from the complex, none of which sustained any injuries due to the fire.
"The first units arrived within 5 minutes of receiving the call and found heavy fire and smoke coming from a third-floor apartment and flames that were reaching into the attic. Crews immediately began an interior fire attack and a primary search of the building for any occupants. A juvenile was discovered in an adjacent apartment and evacuated without injury by fire personnel. Firefighters were able to bring the fire under control within 30 minutes of their arrival, but the building sustained significant fire, smoke, and water damage," the release added.
The damage from the fire is estimated at $700,000. The fire has been determined to have been caused by an accident related to the improper disposal of smoking materials, according to an investigation by the Salem Fire Marshal's Office. 
Approximately 32 personnel from the Salem Fire & EMS Department and the Roanoke Fire & EMS Department responded to the call.  
The Red Cross is now assisting the residents who were displaced by the fire.