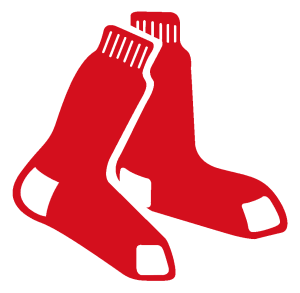 The Salem Red Sox will open the 2023 Carolina League baseball season on Thursday when they host the Delmarva Shorebirds, a farm team of the Baltimore Orioles, in a three game series. Games are scheduled for 7:05 pm Thursday and Friday with a 6:05 pm game on Saturday, April 8.
Last year's number one overall pick, Jackson Holliday, spent plenty of time in the Baltimore major league camp this spring and impressed Orioles' brass with his advanced tools at just 19 years old. His highly anticipated regular-season debut is expected to come Thursday in Salem. He won't be alone in terms of big names as Miguel Bleis, a potential five-tool outfielder who turned 19 on March 1, is also expected to start for the Salem Sox.
After the three game series with Delmarva the Red Sox will be off for Easter on Sunday along with the usual Monday off-day before returning to action next Tuesday, April 11, with a six game series against the Carolina Mudcats in Zebulon, North Carolina.
In the off-season the Salem club announced that it entered into an agreement to sell the team to Diamond Baseball Holdings (DBH), an organization that owns and operates select Minor League clubs affiliated with Major League Baseball (MLB). The Salem Red Sox will remain in Salem, Virginia as the Single-A affiliate of the Boston Red Sox and current staff will continue to be led by General Manager Allen Lawrence. Lawrence doesn't feel fans will notice any difference from last season while attending the game.
"We anticipate a smooth transition in the coming weeks and know that DBH puts fans and community first," said Lawrence. "Our day-to-day operations will not change, and our entire organization remains focused on creating an exceptional player development program for Red Sox players, and a positive experience for our fans in the Roanoke Valley."
"For 16 years, Allen and the entire team in Salem have been incredible partners who have made the entry point into the Red Sox Minor League system one that is welcoming and sets the standard for our culture," said Red Sox President & CEO Sam Kennedy. "Our connection to Allen and the entire player development team in Salem will remain intact and I know the organization is in good hands with DBH leaders like Pat Battle and Peter Freund at the helm. What they are doing to enhance the Minor Leagues through investment and technology will benefit Salem greatly and I have no doubt they will continue to build on what has been established in Salem under Allen's capable guidance."
Throughout its long history in the Roanoke Valley, the Salem Red Sox have fostered a devoted community of supporters and DBH plans to continue building on the club's success and connectivity with the fans and city of Salem. DBH is an experienced leader with a growing portfolio of Minor League Baseball clubs in markets across the country including the Double-A affiliate of the Boston Red Sox, the Portland Sea Dogs. Focused on creating highest-quality baseball experiences, DBH prioritizes fan and community engagement while driving additional growth and value for each club by investing in best-in-class facilities and technological innovation and through direct partnerships with MLB on opportunities like sponsorship and merchandising.
"I want to thank both Sam Kennedy and Dave Beeston of the Red Sox for their continued support and partnership in Salem as DBH now builds on what they have already been so successful in doing in the community," said Peter Freund, CEO of Diamond Baseball Holdings. "In this next chapter, we will work together to promote Salem's longstanding success and cultivate value-driven opportunities to reach the club's long-term goals and vision."
Professional baseball debuted in Salem in 1939 with the Salem Friends. Minor league teams have made the city their summer home every season since 1955 with no less than seven different teams earning championships in Salem. Whether it has been the Appalachian League or the Carolina League, the players and coaches have ingrained themselves in the community and worked hard to turn game nights into family events.
"We expect that the Salem Red Sox will continue to deliver the same quality product on and off the field under the ownership of DBH, and fans will not notice anything different this season," says Wendy Delano, Salem's Director of Civic Facilities. "Our ultimate goal is to make sure our teams and patrons are taken care of on all levels. Providing a first-class facility and a consistently entertaining gameday experience continue to be our priority, which we share with DBH."