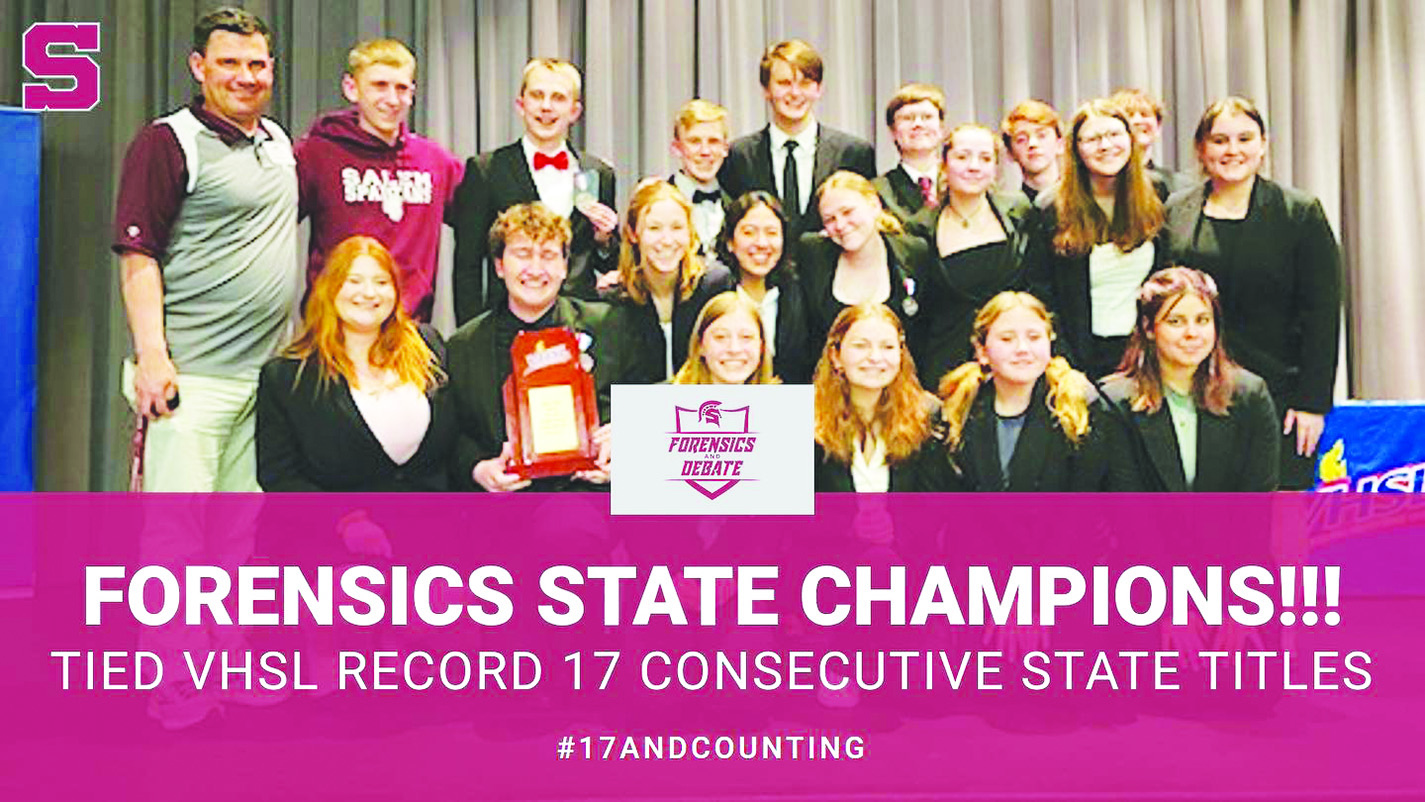 Aila Boyd
aboyd@mainstreetnewspapers.com
The Salem High School forensics team secured its 17th consecutive state championship on Saturday at the 2022-23 Forensics State Championships at Dominion High School in Sterling. 
The final score for the state-level competition was Salem 29 and Grafton High School 18.
The following students placed at the competition: Kade Lakin and Graysn Mitchell in Serious Duo—state champion, Emma Snead in Impromptu Speaking—state champion, Ryan Long in Original Oratory—state champion, Connor Smythers in Humorous Interpretation—state champion, Courtney Bowen in Serious Prose—State Champion, Ben Hathaway and Kyra Netting in Humorous Duo—state runner-up and Colton Easter in Prose—third place. 
A number of other students placed in the top six in the state, including Zac Hathaway in Storytelling, Quinn Roudebush in Dramatic Interpretation, Lebron Parsell in Extemporaneous Speaking, Hall Blackwood in Storytelling, Tessa Yerton in Dramatic Interpretation and Lacey Stratton and Dresden Strouth in Humorous Due.
The team was led to victory by coach Mark Ingerson. 
When the team returned to Salem, they were greeted by supporters who gathered at the Salem Farmers Market. 
Additional results can be found on the Virginia High School League's website: https://www.vhsl.org/forensics/.