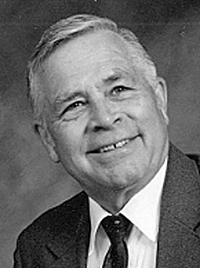 Julian L. Gillispie passed away Sunday morning, March 26, 2023, at Paramount Healthcare in Fayetteville, Pennsylvania.
Born in 1935, in Arbovale, he was a son of the late Delbert and Mae Gillispie.
He was the oldest child of a large family, and took a lot of pride in both his siblings and his home state. He remembered growing up on a farm with a lot of fondness and a lot of responsibilities. It also instilled in him a desire to plant things and watch them grow. He was the owner of a well-cared for and abundant garden.
He was married to Joyce Gillispie from 1963 until her death in 2020. They had two children, Belinda and Tim, and two grandchildren, Carolynn and Justin.
Julian did many different things in his life, and liked working with his hands, building things and tinkering. After high school, he tried college but didn't think it was right for him. He was employed for a few years by the Forest Service in Idaho, working around the woods and the trees and working with his hands and building things. He went into the Army with the hope of being a helicopter pilot, but color blindness told him to try other areas, so he did. He retired from the US Army in 1979, and from Federal Service in 1998, in Fort Ritchie, Maryland. For many years, while in the military and in federal service, he worked as a part-time handyman for people in the Fairfield area. After his second retirement, he became a certified electrician.
During his time in the military he served in Vietnam from 1967 to 1969, and was also stationed in Korea, France, Germany, Alaska, California and Maryland. He liked that he had seen a lot of the world, and said he was proud to have been in 49 states in the U.S. He wouldn't say which one he hadn't been in.
A graveside service was held Friday, March 31, 2023, at Fairfield Union Cemetery with Rev. Christopher Frye officiating.
Online condolences may be shared at monahanfuneralhome.com