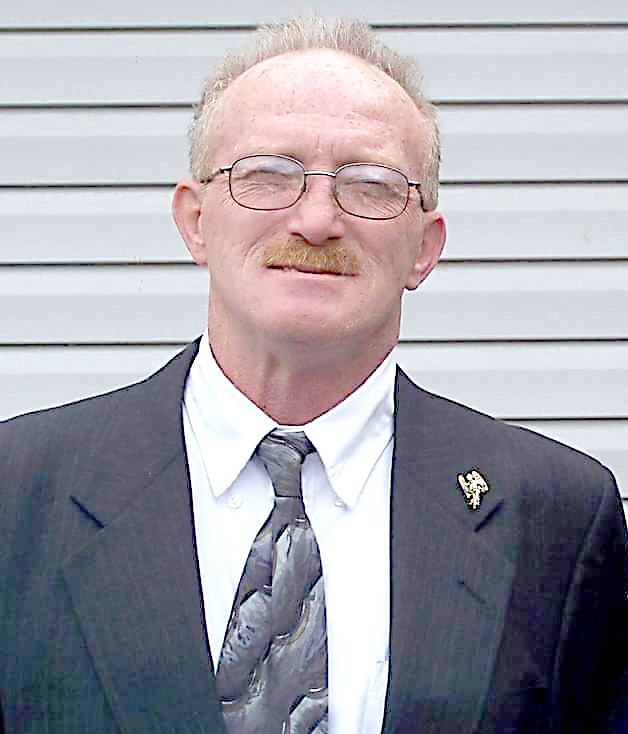 Dirk Leon Pritt, 60, a resident and local handyman of Philippi, WV passed away on Monday,
March 20, 2023, peacefully in Valley Grove, WV.
Dirk was born on Wednesday, August 15, 1962, in Elkins. He was preceded in death by his parents James R. Pritt and Dorcas M. Currence Pritt, a brother Jimmy
Dale Pritt, a brother-in-law Dave Dominquez, a sister-in-law Carol Pritt, and a
beloved wife Jacquelyn Lynn "Jackie" Irons Pritt, and they often remarked that
these were the best years of their lives.
Left to cherish Dirk's memory is a daughter Ashley of Martinsburg, siblings, Danny (Laura)
Pritt, Randy (Mary Lou) Pritt, Rickie (Brenda) Pritt, Robbie (Kim Tredy), Connie
(Pritt) Dominquez, Timmy Pritt, Nancy (Alan McAdoo) Pritt, a stepdaughter Skyler
Lamb, along with many nieces, nephews, great nieces, and great nephews that he
adored.  He is also survived by two special sisters in law, Tracey Elza (Bill), and Connie Cope, all of Kerens, who had cared for Dirk until he returned to the care of his family.
Dirk attended the schools of Ohio County including Wheeling Park High School.  He had worked various jobs including asbestos removal with his brothers for several years and settled in Philippi where he worked as a handyman.  He was an avid fisherman and enjoyed Jackie out on their pontoon boat.  He also enjoyed working on cars of family and friends.  He will be missed by all who knew him.  
Visitations was held on Saturday, March 25, 2023, from 5 to 7 p.m. at the Hostetler Funeral Home, 225 Walnut Street, Parsons, WV 26287. Dirk's request for Cremation was honored. The family request that memorial contributions in Dirk's memory be made to the Valley Grove Volunteer Fire Department, PO Box 136, Valley Grove, WV 26060. The Hostetler Funeral Home has been entrusted with the arrangements for Dirk Leon Pritt.  Send online condolences to the family at www.hostetlerfuneralhome.com.