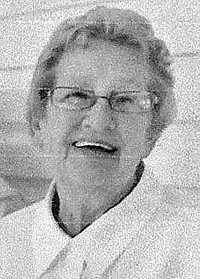 Wilma Gray Morgan 91, of Arbovale, entered eternal rest Wednesday, March 29, 2023, at Davis Medical Center after a short illness.
Born July 8, 1931, in Dunmore, she was a daughter of the late Ora Buzzard Galford and Paul Galford. She graduated Marlinton High School in 1950. She held various jobs throughout Pocahontas County, but the one that brought her the most joy was being a homemaker and a mother.
She was married to Robert Morgan for 56 years until his death in 2011. From this union, she and Bob had two sons.
In addition to her parents and husband, she was preceded in death by a brother, Buck Galford; sister, Bertha Galford; and two infant brothers.
She is survived by her sons, Mark Morgan (Bev), of Scott Depot, and Todd Morgan (Lisa), of Moore, Oklahoma; eight grandchildren; 15 great-grandchildren; one great-great-grandchild; sister, Maxine Moore, of Dunmore; brothers, Steward Galford, of Hillsboro, Ralph Galford, of Twin Falls, Idaho, and Johnny Galford, of Kimberly, Idaho.
A small graveside service will be held at a later date.
Online condolences may be shared at Lantzfuneralhome.com