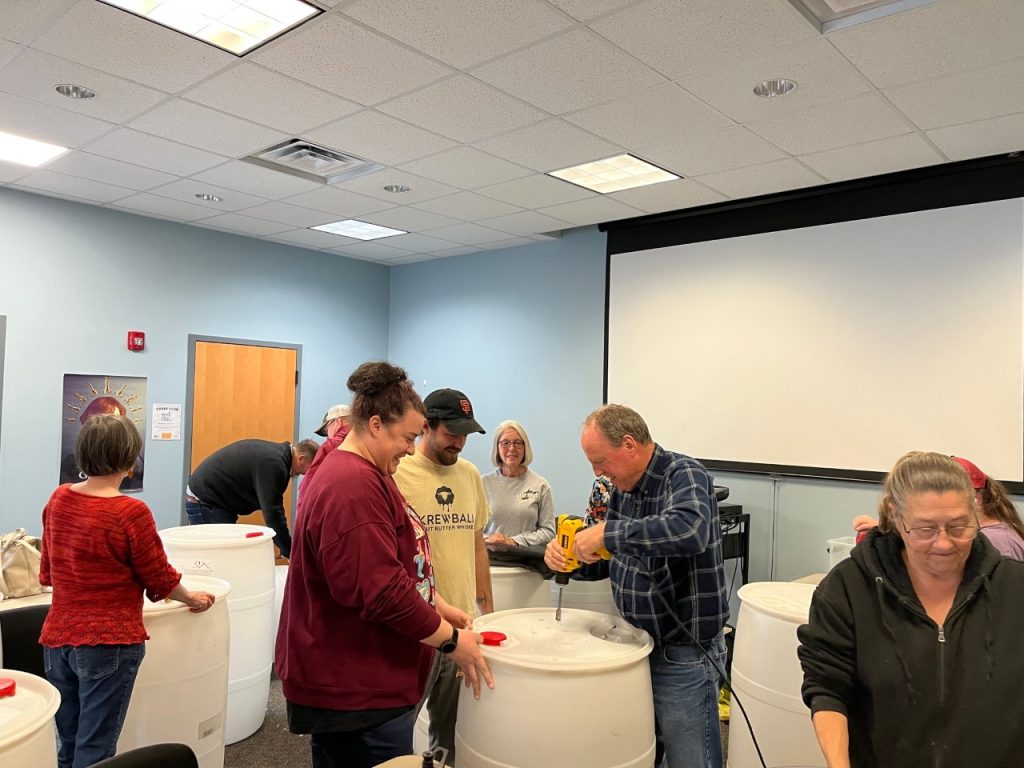 On a recent rainy March Saturday, an enthusiastic group gathered at the Eagle Rock Library to learn about water resources and best practices, especially in home gardening and landscaping.
The event, which focused on the construction of rain barrels, featured talks by Tim Miller of Mountain Castles Soil & Water Conservation District on the VCAP (Virginia Conservation Assistance Program) and Gabriel Irigaray of the Roanoke-Alleghany Regional Commission on Chesapeake Bay Improvement.
The workshop was sponsored by the UJRC&D (Upper James Resource Conservation & Development) Council in partnership with Mountain Castles SWCD, Valley Conservation Council, and the Roanoke Valley-Alleghany Regional Commission. Members of the Botetourt Community Partnership also participated.
~ Valley Conservation Council