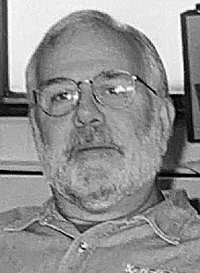 Michael Eberbaugh, 82, passed away Thursday, March 23, 2023.
Michael graduated from Charleston High School and attended Glenville State University.  While attending Glenville, he was a member of the men's basketball team.  In October 2022, Michael was inducted into the Glenville Hall of Fame for his basketball career. He earned a bachelor's degree in education from Glenville, received his master's degree from University of Virginia and later received his Doctorate in Education while working in Kentucky.   
Michael retired from the Bullitt County, Kentucky school system in 2007, where he had served as Superintendent of Schools for 13 years.  He worked as a teacher for many years in Ohio and Virginia at the start of his career.  He returned to West Virginia and worked in Randolph County where he moved into an administrative position.  While in Randolph County, he started the first ever football program at Tygarts Valley.  After leaving Randolph County, he moved to Tucker County and began his career as the Superintendent of Schools.  While there, he built the current Mountain Lion High School. He later served as the Superintendent of Schools for Grant County.  He left West Virginia and headed to Kentucky where he served in several counties as the Superintendent of Schools.  Doctor Eberbaugh served in the field of Education in many states for 44 years.  He loved his service to the public schools and has influenced and touched many lives along the way.  
He was preceded in death by his parents, Robert and Helen Eberbaugh; daughter, Shawn Eberbaugh; and granddaughter, Bree Eberbaugh.
He is survived by his son, Mark Eberbaugh; daughter, Courtney Curran (partner Jayson Cain); grandson, Hunter Curran; siblings, Robert Eberbaugh (Nancy), and Barbara McLaulin (Tom); and many nieces, grand-nieces, and grand-nephews, whom he dearly loved.  
The body will be cremated and the family will have a private celebration of life to spread the ashes.
Online condolences may be shared at www.WallaceandWallaceFH.com