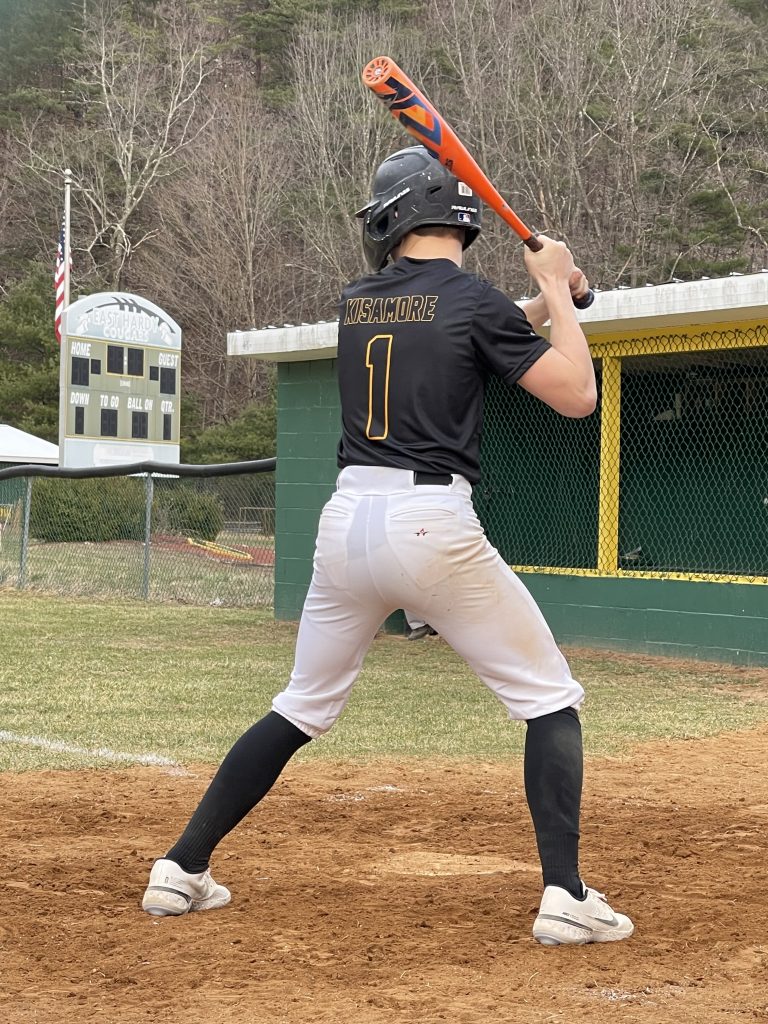 By Dave Helmick
TuckerCountySports.Com
BAKER – The Tucker County Baseball team traveled to East Hardy on Wednesday March 22nd for their first game of the season.  The Mt. Lions fell behind early and their comeback attempt fell short as they fell in the contest 11-6.  The Cougars scored 2 runs in the 1st inning off of 2 home runs and then East Hardy added 1 run in the 3rd and 7 runs in the 4th to lead 10-0 after 4 innings.  Tucker County fought back with 6 runs in the 5th inning, but the Mt. Lions got no closer as East Hardy held on for the 11-6 win.  Mason Kisamore led Tucker County at the plate with 3 hits including a double, while Ethan Rosenau, Blake Helmick, Sam Marks, Xander Lambert and Reid Kisamore added 1 hit each in the loss for the Mt. Lions.  Justin Robeson started on the mound for Tucker County and pitched 2 innings.  Ethan Rosenau, Nate Ricottilli, Mason Kisamore and Recee Poling all entered the game in relief for the Mt. Lions.
MOOREFIELD – The Mt. Lions traveled to Moorefield on Thursday March 23rd.  Tucker County led the game after 3 innings, but Moorefield rallied back to win the game 5-3.  The Yellowjackets scored 1 run in the 1st inning, but Tucker County battled back to score 3 runs in the 3rd.  Moorefield added 1 run in the bottom of the 3rd to make the score 3-2 Tucker County after 3 innings.  Moorefield then scored 1 run in the 4th, 5th and 6th innings to get the home win by the score of 5-3.  Mason Kisamore started the game on the mound for Tucker County. Kisamore went 5 and 1/3 innings while striking out 11 batters.  Justin Robeson entered the game in relief for the Mt. Lions.  Tucker County collected 5 hits on the night as Mason Kisamore, Justin Robeson, Ethan Rosenau, Sam Marks and Reid Kisamore has 1 hit each.  Robeson and Reid Kisamore had 1 triple each for their hits. 
Tucker County will return to action tonight March 29th as they host Pendleton County at 5pm.  The Mt. Lions will then host Trinity on Thursday March 30th for a double header starting at 4pm.  Tucker County will round out the week with a road trip to Parkersburg Catholic on Saturday April 1st starting at 1pm.  For more information go to TuckerCountySports.com.