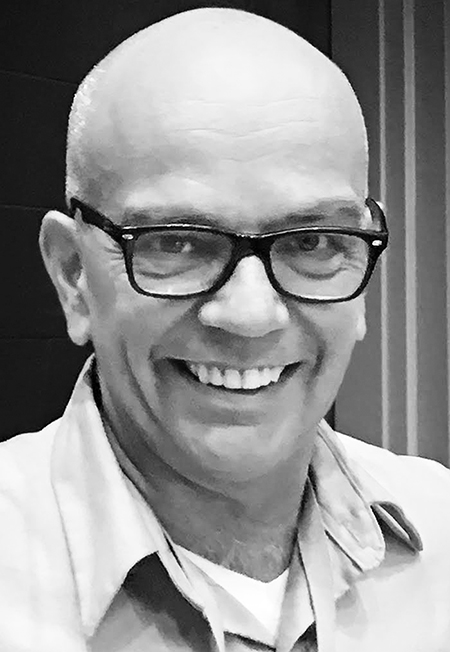 John Lucas Krippendorf of Salem, Virginia, passed away at the age of 57 on February 8, 2023. In death he follows his parents, Carl Krippendorf and Jean Lucas Krippendorf, and his brother Matthew Krippendorf. He is survived by his siblings and their spouses: Rick (Mary) Krippendorf, Marsha (Earl) Southee, Mary (Greg) Keene, and Molly (Robbie, former spouse) May; his nephews: Blake Krippendorf and Riley May; his niece: Haley Southee; his beloved aunt: Jane Curd; and his two cousins: Berkley Roberts and Marla Allara, whom he loved like siblings.
John was born on June 29, 1965, in Portsmouth, Ohio, and grew up in Salem. He attended Salem High School, where he was a lively member of the debate team, was voted "best leader" and "wittiest" in the Senior Mirror, and also served as SCA president during his senior year. He studied Accounting at Virginia Western Community College and received a BFA in History from Roanoke College. While pursuing his BFA, John provided loving care for his mother and brother during their struggles with cancer.
Many locals remember John as the lead singer in the punk rock band "Luke Pewk and The Vomit," who performed in various venues across the Roanoke/Salem area and other parts of Virginia. Few can forget the band's infamous performance at Olde Salem Days, where they billed themselves as a "60s band." Some might also remember him as the shift supervisor at the CVS Pharmacy on Brandon Avenue in Roanoke, where he twice received an Outstanding Customer Service Award. He had also worked at Roanoke College and the Retail Odyssey Company.
John had a passion for skateboarding at an early age, and he was considered the best in his neighborhood and surrounding areas. As a young child, he once wrote a letter to the editor asking the City of Salem to build a skateboard park. He had a huge presence in the online gaming community, and many of his fellow gamers have remained steadfast friends.
Everyone who knew John will remember his boisterous personality, his uproarious laugh, and his hilarious sense of humor. He always lit up a room. John was also a sweet and gentle soul who was loved by many.
The family will receive friends from 12:30 to 2 p.m. on Saturday, April 22 at John M. Oakey & Son Funeral Home, Salem. A graveside service will follow at Sherwood Memorial Park, with the Rev. Dr. Robert T. Copenhaver officiating. An online guest book is available for family and friends by visiting www.johnmoakey.com.