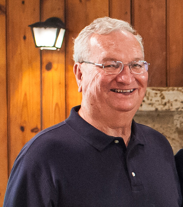 The last Smart boy is gone. Harold, 87, of Charlottesville, Virginia passed away April 4, 2023. He was born in Stuart, Virginia on November 6, 1935, to the late Goldie Mae and Grover Cleveland Smart.
After serving in the Army, Harold married Sue Reynolds and they settled in Charlottesville where they raised their family. Harold worked at Sperry Marine Systems for 35 years then began his second career with the University of Village where he stayed for 25 years. He did not have any hobbies, he just liked helping people. If you met him, you immediately liked him and his great smile.
Harold is survived by his two daughters, Beverly D. Smart of Charlottesville, VA and Susan S. Mead (Glen) of Palmyra, VA; and two grandchildren, Jordan L. Hessler (Kasia) and Hailee R. Hessler of Richmond, VA.
Harold was preceded in death by his loving wife, Sue, of 65 years and his 12 siblings.
The family would like to extend a special thanks to the hospice team who cared for Harold.
A service will be held on April 7, 2023, 11:00 AM at Moody Funeral Services in Stuart. We invite you to make a donation to Hospice of the Piedmont, 675 Peter Jefferson Parkway, Suite 300, Charlottesville, VA 22911 (www.hopva.org) in his honor in place of sending flowers. Online condolences may be sent to www.moodyfuneralservices.com.