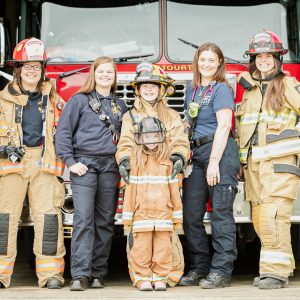 Botetourt's Girls' Fire Camp Registration opened Monday morning and, impressively, ended Monday morning.
This year's camp registration sold out in a little over an hour and a half according to Botetourt Fire & EMS Retention Specialist Taylor Lunsford in an email Monday. All 40 tickets were for 1st-5th grade, and 20 were available for 6th-10th. The 2023 camp will feature multiple age-appropriate modules. Girls will be able to learn what Fire & EMS is all about. Participants will find out that girls can fight fires too. This is a one-day camp.
Funding for this opportunity is provided by a FEMA SAFER grant with the International Association of Fire Chief's Volunteer Workforce Solutions.
This year's camp takes place on June 24.
In February, Botetourt Fire & EMS was presented with a Silver Summit Award from the Public Relations Society of America for their first Girls Fire Camp in 2022.